Social proof is powerful and not something to overlook as a new blogger. When people land on a website with hundreds of people in a Google Friend Connect Box or in a Facebook Fan Page Box for you, it immediately gives you more credibility.
It's kind of like a guest book at a bed and breakfast. If you take a look at it and it's full with lots of messages then you feel confident that you're making the right decision to be there. The same holds true for these side bar widgets that you can install in your blog.
Like me you've probably visited blogs that look and 'feel' like a ghost town, right? There are only 3-4 people in their Google Friend Connect box and you're thinking that it's probably that blogger's spouse, mom, and brother helping them out… The one sure way to get yours rockin' and rollin' is to get out there and join other people's on their blogs, make friends with other bloggers, and learn how to drive traffic to your site through strategic syndication alliances (your tribe).
Here's how you add the Google Friend Connect… essentially you just set up a free account, click on 'members gadgets' and copy and paste the html code into a 'Text' widget on your blog… (Go to 'widgets', drag and drop the word 'text' over the right sidebar, copy and paste html code with any title you wish).
It's that simple. There are many features with these that are extremely powerful, but for now get them up on your blog and start meeting the people that are taking the time to say, "Hi, I was here."
Today's very short video: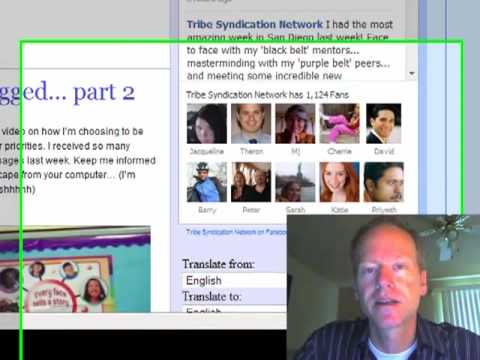 BONUS #1: Setting Up Google Friend Connect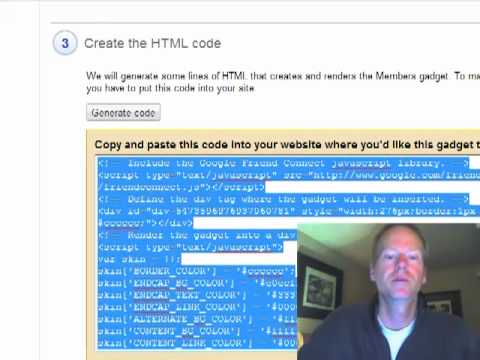 BONUS #2: Setting Up Facebook Fan Page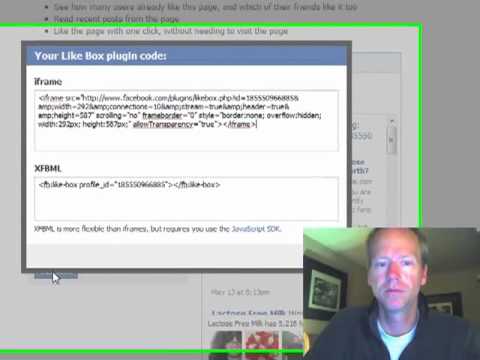 Coming up we will look at how to create a comment friendly environment… It's about growing a community right on your blog.
Yours in support and mastery,
PS Some of these people that are on my Google Friend Connect and Facebook Fan Pages have quickly become some of my very best friends in my entire life. Hard to believe, I know… but true! I speak with many of them daily or several times per week. If it weren't for having a blog, that definitely would not be the case. This is where we hang out too…  http://empoweredtribe.com