One of the most creative and most effective marketing strategies I ever did was to create a graphic 'blog roll' page on my blog called 'My Tribe.'
This page alone has had thousands and thousands of views and has helped bridge new blogging alliances for content/tribe syndication right from the beginning. Because I went out there and made the first move to promote others, many of these bloggers were willing to return the favor and also gladly promote my content all over the social media sites like Facebook, Twitter, and Youtube.
This in turn has brought me over +59,796 page views in the first twelve months of my blog. I never could have done that without my tribe syndication network. I highly recommend doing this right away even if you don't intimately know that blogger. It sure is a great foot in the door to open up that relationship for further joint ventures as well.
Don't forget to get out on their blogs and comment, retweet, and interact with them, too. It's natural for many of them to feel compelled to reciprocate those actions. It's so simple and yet VERY wise to put this plan into action.
The idea of forming tribes around social media and blogs is catching on and for good reason. I'm sure you've heard about forming tribes for content syndication. If you have not… the idea is you network with a few people to promote each others content. There are many benefits around tribes and rapid exposure is just the start. But before we get into that I want to share a story of how this tribe was founded.
Earlier this last summer I finally came to the realization that I was going to start a blog. I had put off this concept for over 3 years. Many people would tell me to "Just start one." "You need a blog to get your message out there." "There's a lot of money to be made by blogging." All good points but I had my doubts.
Could I create a blog and provide enough content to keep readers coming back? How often do I need to keep feeding this blog thing? Do I need a technical degree to set it up? And the biggest question we all face is… How do I get traffic? So many questions… but I finally took the plunge and got a blog started with the help of a few friends.
As I was looking around at many different blogs I realized that some were just empty. There was no life, no energy… no community. I knew that I would face the same issues. How to get traffic? So I figured that if I had these questions, others did as well.
So I reached out to several people and proposed a blogging alliance. I was looking to create a mastermind group of a few people who would comment on each others blog and "buzz" each others content. Social Tribes for content syndication was born.
It was not hard to find a few people who caught the vision and wanted to play ball. They are all over the social media sites. Most of them are busy promoting their own content. However there are a few who seem to be climbing the social sites faster than others.
As I mentioned earlier this concept was the main goal at the time. Since then we have realized that there are many benefits to having a mastermind group that is focused on helping each other. And many incredible opportunities and joint ventures have sprung from our alliance.
There are 5 of us now in our blogging alliance. We all have different skills and talents. By pulling these resources together we have a long term vision to support and teach people the power behind content/tribe syndication and social media.
Results…
Within 12 months I had over 807 subscribers, had two dozen new business partners (savvy Internet marketers, too), earned a Black BMW Car Bonus with my company,  have made thousands in bonuses and commissions, have had people calling and paying me for personal mentoring, was asked by the president of a network marketing company to lead all social media training for the entire company, and much more!
This has all happened… not because I'm anything special… because I took MASSIVE ACTION on the activities that my coaches told me to do!
I can't imagine marketing online without a TRIBE by my side and without them watching my back.
Today's very short video: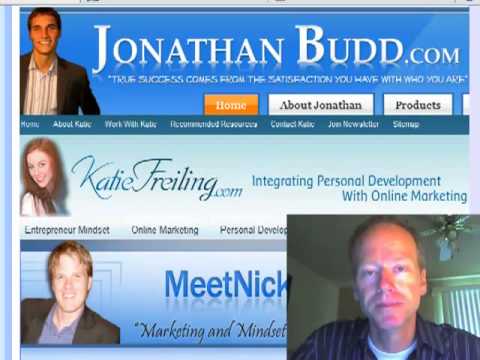 Next time we will get into ways to boost you're social credibility and proof online.
Yours in support and mastery,

PS The online Tribe Syndication community is a treasure trove of knowledge and friendships waiting to be made. Once I had my blog up and running, I easily found other bloggers to create a mastermind alliance with… This is a great place to start… http://empoweredtribe.com