Social Tribes – The Benefits of a Blogging Alliance

The idea of forming tribes around social media and blogs is catching on and for good reason. I'm sure you've heard about forming tribes for content syndication. If you have not… the idea is you network with a few people to promote each others content. There are many benefits around tribes and rapid exposure is just the start. But before we get into that I want to share a story of how this tribe was founded.

In the video below you'll hear how our tribe "Team Empowered" came to be. Like all good ideas, this tribe was formed out of a need. A need that would be better filled with a focused determined group, than by one individual… me.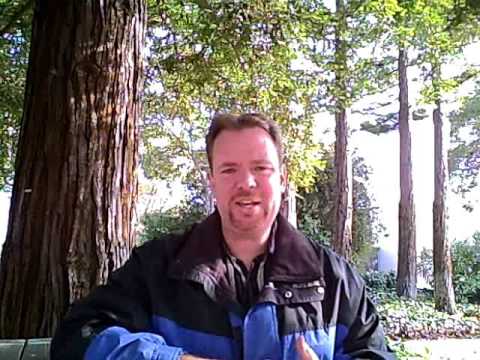 Earlier this summer I finally came to the realization that I was going to start a blog. I had put off this concept for over 3 years. Many people would tell me to "Just start one." "You need a blog to get your message out there." "There's a lot of money to be made by blogging." All good points but I had my doubts.
Could I create a blog and provide enough content to keep readers coming back? How often do I need to keep feeding this blog thing? Do I need a technical degree to set it up? And the biggest question we all face is… How do I get traffic? So many questions… but I finally took the plunge and got a blog started with the help of a few friends.
As I was looking around at many different blogs I realized that some were just empty. There was no life, no energy… no community. I knew that I would face the same issues. How to get traffic? So I figured that if I had these questions, others did as well.
So I reached out to several people and purposed a blogging alliance. I was looking to create a mastermind group of a few people who would comment on each others blog and "buzz" each others content. Social Tribes for content syndication was born.
It was not hard to find a few people who caught the vision and wanted to play ball. They are all over the social media sites. Most of them are busy promoting their own content. However there are a few who seem to be climbing the social sites faster than others.
As I mentioned earlier this concept was the main goal at the time. Since then we have realized that there are many benefits to having a mastermind group that is focused on helping each other. A joint venture is one of those benefits and that's exactly what we did.
There are 5 of us in our blogging alliance. We all have different skills and talents. By pulling these resources together we have made a program that teaches people the power behind tribes, content syndication and social media. Below is a brief excerpt from our official launch of the Tribe Mastery intensive.
* In module 1 you will hear from
Kary Rogney
about blogging and how to set up your blog correctly to gain the most exposure from social media. Kary also shares his secrets to gaining over 70 RT's and almost 40 comments for one post alone.
* In module 2
Ken
will share the concept behind tribes and the power of having an alliance. I will also cover the many ways to use social media for content syndication.
* In module 3
Jon Alfredsson
shares his Twitter expertise and with over 27,000 followers there is good reason to listen. Jon is the #3 top Twitter tweeter in Sweden.
* In module 4
Nick Logan
and
Kary Rogney
cover content creation. They will be sharing what you need to have in every piece of content you publish. Weather it's blog posts, videos or articles, if you don't have eye catching appealing stuff, all the syndication in the world wont help you get noticed.
* In module 5
Michael Feil
shares all his tips and tracks for Facebook. This social media giant can be your best asset or biggest waste of time. Marketing the right way will save you months if not years of frustration.
* In module 6
Jon
and
Ken
team up to show the power behind video marketing and social book marking. Many of these time saving tips for traffic creation go over looked.
Now I would like to introduce Kary Rogney as he shows you how he was able to create 15,000 views to his blog in less than 5 months. Before you move on down the page I would like you to ask yourself two questions.
Could I benefit from a blogging alliance? Or Do I want to keep hitting my head against the wall by marketing all by myself?
Ken Pickard
The Network Dad.com
~~~~~~~~~~~~~~~~~~~~~~~~~~~~~~~~~~~~~~~~~
Creating A Blog That Is Ready To Syndicate
Frustrated…
All I know is that just 4 months ago I was out there doing all of my marketing on my own. I was meeting a few people and learning a few strategies, but, I had mo partnerships and was making very little money online. I made a few affiliate sales here and there, but that was it for my online income.
Something had to change…
So it was in April when I saw
Katie Freiling
launch her blog and knew that I need to do the same thing.
The problem was, I couldn't figure out how she did it! She was getting leads, getting business partners, and making $$$!
I started talking to blog designers and got quotes of thousands of dollars… I was really frustrated!
Plus, I didn't know how I'd get traffic there. I saw most people just spamming their links to try to get people to go to their company sites and capture pages… I knew that I wanted to do it differently to build my online business.
Solved…
So I decided to get some exclusive mentoring from
Jonathan Budd
and
Katie Freiling
on blogging and social media marketing!
BTW
Katie
was getting 400-500 veiws of her blog each day at that time. Think how much that would've cost to do that with Pay-Per-Click… that would have cost a fortune. She was doing it all for FREE!
Within weeks I had my blog set up, had plan, and was quickly seeing results with visitors, traffic, and new
Tribe partnerships
. That's when we began to put our
Tribe Syndication partnership
together and learn how to drive traffic to our sites using social media.
Results…
Within 4 months I had over
400 subscribers
, had a dozen new business partners (savvy Internet marketers, too), have made thousands in bonuses and commissions, have had people calling and paying me for personal mentoring, and much more!
This has all happened… not because I'm anything special… it's because I took MASSIVE ACTION on the activities that my coaches told me to do!
Their training was A HUGE BREAKTHROUGH for me!
Now sit back and soak in some more ideas and let my buddies share some tips on what we're doing on Twitter and Facebook.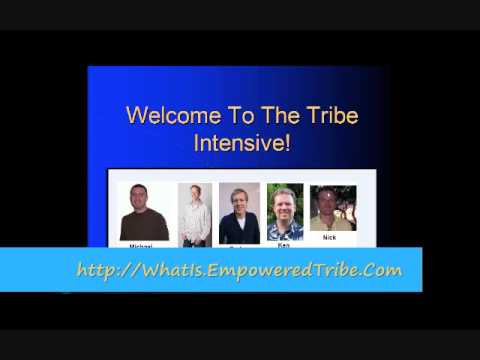 Kary Rogney
"My Tribe"
~~~~~~~~~~~~~~~~~~~~~~~~~~~~~~~~~~~~~~~~~
Content Creation For Powerful Messages
Tribe Syndication
is an incredible way to grow your business or promote a cause.
Without good quality content it's difficult to attract top notch people to network with.
One of the best ways to make your blog stand out is to put yourself in your readers shoes. Who is your reader? What is your reader wanting to read? What do they NEED to read?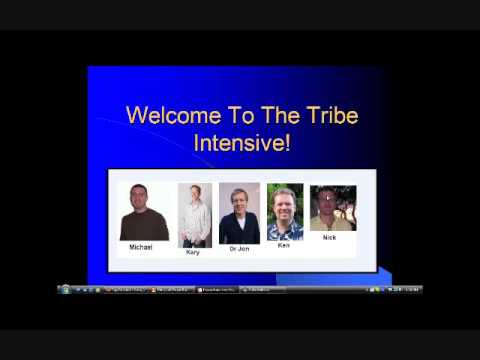 Before you figure out who your reader is, you need to really define your niche? You may not have a niche yet. You might have a niche, but really need to define it and hone in on it. What is your voice to the world?
I was listening to Brian Tracy the other day. He was talking about how successful people are able to focus on the things that they don't want to do, so they can enjoy the things that they do want to do.
I agree with that. However, if you pick the right niche you can have your cake and eat it too. If you want to make money blogging, it's best to choose a niche that you enjoy speaking about.
Tips on Creating Top Notch Content
You can find content to share here: google.com/alerts, digg.com, PopURLs.com
Here a just a few ideas to stimulate your creativity. This is only the beginning the opportunities for good quality content are endless.
- How To Post
- Share Your Passions
- Where do you excel?
- What topics can you brand yourself as an expert?
- Share Tips and Techniques That have worked for you
- Peaking curiosity by asking questions
- Posts on concepts from Powerful leaders like Eben Pagan, Brian Tracy, T. Harv Eker,
- What are you Learning about
- Define Something
- Start a discussion
- Propose a Theory
- Top 5, 10, 100 lists
- Book Reviews
There are several more categories to talk about with regard to content creation. Too many to talk about in this short post. Some top considerations involve picking the proper targeted keywords for your audience. More on that in future posts.
Nick Logan
Meet Nick Logan.com
~~~~~~~~~~~~~~~~~~~~~~~~~~~~~~~~~~~~~~~~~
How To Create A Twitter Tribe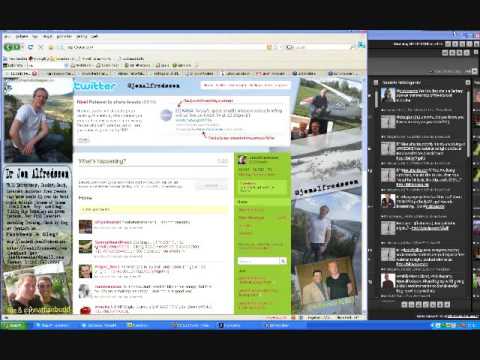 Dr. Jon Alfredsson
Jon Alfredsson.com
~~~~~~~~~~~~~~~~~~~~~~~~~~~~~~~~~~~~~~~~~
Creating A Massive Buzz With Your Tribe On Facebook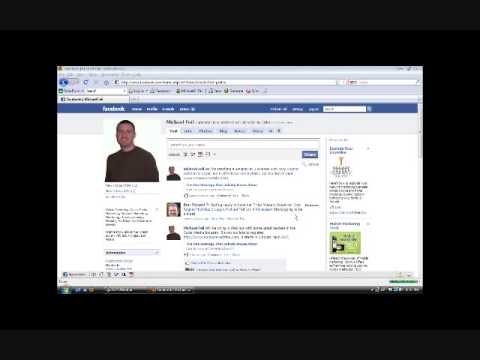 If you would like to see the second part of this video that gets into the real meat of one Facebook technique that I use to add to my Tribe please go to and watch this video.
Click Here For Part 2
Let me explain this technique to you really quick because it's very powerful if you use it correctly!
In Facebook we all have the ability to make categories for our friends. My "friends" on Facebook consist of a few different types of people.
1. My Family
2. My Personal Friends
3. My Business Partners
4. My Tribe Members
5. New People I Meet On Facebook
Out of all of these people the most important to me from a Social Media standpoint is number 5. Why? Because my family and personal friends are not looking to join a business or do a joint venture with me. That's old school marketing and to me is a big waste of time.
I stay in touch with my business partners and my Tribe on a regular basis, so I know what's going on with them.
However, the new people I meet on Facebook have potential to partner or JV with me at some point in the future. I just need to find out where they stand. So all of these people I put in a category called internet marketing (you can name it however you want. That's just what I call it.) So in a sense this is my sales funnel. Since I'm all over Facebook 99% of the time these people that want to be my friend or accept my friend request are in some kind of home based business, online marketing, or just an aspiring entrepreneur.
So because I have categorized these people as having potential I can now go through this list in an orderly fashion and start to build a rapport with each of these people to see what they're all about.
So if you're having problems getting traffic to your website or your blog you can find an endless amount of traffic just by going to Facebook and talking to people and properly categorizing them while you work THAT sales funnel. From there lead them to your website or blog. Ask them to just check it out and to tell you their opinion of it.
You will get WAY farther doing this than just going on Facebook and SPAMMING people to check out your latest opportunity. Many people forget the SOCIAL part of Social Media. There has to be some kind of interaction between both parties or else it's just media…or what I like to call SPAM!
It's a simple technique but overlooked by many!
Michael Feil
Michael Feil.com
~~~~~~~~~~~~~~~~~~~~~~~~~~~~~~~~~~~~~~~~~
"TIME SENSITIVE: FREE WEBINAR REPLAY… For Those Of You Who Want To Leverage The Power Of The Tribe, Blogging, & Social Media To Syndicate Content

And Gain Massive Exposure

… You Won't Want To Miss Out On This Opportunity To Learn From My Tribe…"