So the alarm rattled my brain this morning at 5am, and I laid there wrestling with my mind over whether I wanted to get up and start my day or not… I was a year older today and had several things running through my mind.

Then I remembered a chat I had had with my wife Kelly not too long ago…

Dream Or Reality?

"…I was visualizing myself walking quickly and silently past my boys' bedroom on my way to the front door. The morning heat was kicking on in the house and the cool, fresh air hit my face as I reached down for the large sack on my outside front step… A huge smile stretched across my face.

I opened the sack and thumbed through it. It was all there. My daily allowance of $10,000!

The stipulations on the enclosed note said that over the next 100 days I would be receiving a sack like this each day, but the money not spent or utilized by the end of the day would disappear, never to be seen again. And depending on how I did, I might be granted an extension on this offer…

Excitement rushed through my veins as I made my plans for this day and the days to come… Not wanting to miss out on any opportunity to get out there and do good for my family and the world with these precious resources…"

Did you know that this happens every day at my house? Although it's not literally $10,000 sitting there on my porch, I do have around 18 hours of wake time or 1,080 minutes or 64,800 seconds in each day to take action with. That's $9.26 per minute or $.15 per second (if I did my math right in this analogy).

We can either choose to "spend" that time with positive thoughts and empowering actions or not to. It ultimately comes down to the BIG QUESTION… "How do I "spend" my time?"

One thing is for sure, we are not ever able to retrieve the time that has passed… much like the money that is spent or squandered. The 'Parable of the Talents' (Matthew 25:14-30) in the Bible is one great source for this understanding, too.

We all have precious resources to be good stewards of, whether it be money, time, talent or even just life…

So much time is being spent by people worrying or being angry at the world… That won't fix anything. If anything, it will only perpetuate these beliefs and attempt to drag everyone down around them.


Let's Ask Ourselves Some Tough Questions

How is your time spent? Is it vested in your eternity? Is it vested in the long-term well-being of your family or your wellness for a better quality of life? Don't let your thoughts or beliefs hold you captive. Make a change now to look at life through a new lens. Embrace each day as a new blessing and be a blessing to others around you.

You know what will happen don't you? You'll become more happy and content… a content ness that brings peace to you and those around you. By living in each 'moment' and being 'present' you become more true to you and open to what life has to give back to you as well.

Looking back at our analogy… if after 100 days I maximized the resources I was given (i.e. $10,000 daily allowance) I could have invested a total of $1 million dollars… What kind of long-lasting affect might I have on those around me? Especially if I now have $1 million dollars invested in numerous ways?

Well, can you see how the same holds true with the way we 'spend' our time? Of course! And based on our actions we might even be entrusted with more in the long run, too!

Ultimately our decisions are based on a couple of simple things. We use discipline to accomplish our goals and to avoid pain and to use our time well. Or there can be the motivation of regret which brings pain based on not using our time well or making poor choices. What motivates you? Self-discipline or Regret?

Here is a video with a great message. Take a moment to sit back and soak it up…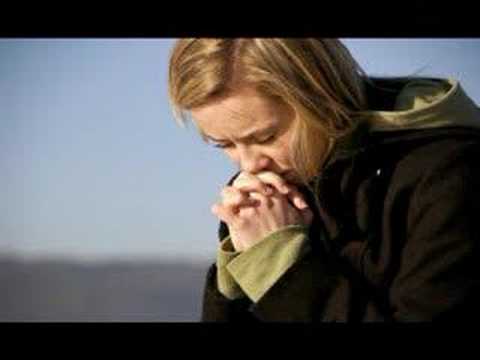 I'd like to close with a couple things.
First, I've listed below some inspiring blog posts of some of my Tribe which address how they spend their time and share insights to what brings purpose and passion to their lives.
Jon Alfredsson: "The Purpose of Life"
Michael Feil: "Surprise Wedding: Yes, You Read That Right!"
Ken Pickard: "Man Day — Father And Son Time"
Eric Goldstein: "I'm Running A Marathon… Why I'm Doing This??"
Nick Logan: "New Year Inspiration For 2010″
And finally, I'm going to share a short video on how I aim to budget my time and organize and prioritize my week.
Here are also a few of my own blog posts where I visit the things I hold dear or that bring purpose and passion to my life.
Just For Today
Thoughts To A New Entrepreneur
Speaking Louder Than Words: "Be A Force Of Nature!"
Reaching His Full Potential… Inspiration For Us All!
I hope you've enjoyed this little thought which has POWERFUL, LONG REACHING, PARADIGM SHIFTING IDEAS…
How do you stay focused and grounded in your daily actions? Please share below and if you think others would benefit from this little dialogue, I always appreciate your ReTweet.
As I turn one year older today. It's my prayer and wish that you find a New Empowerment in ALL THAT YOU DO and that your Dreams Come True.
Here's to you!
Kary Rogney